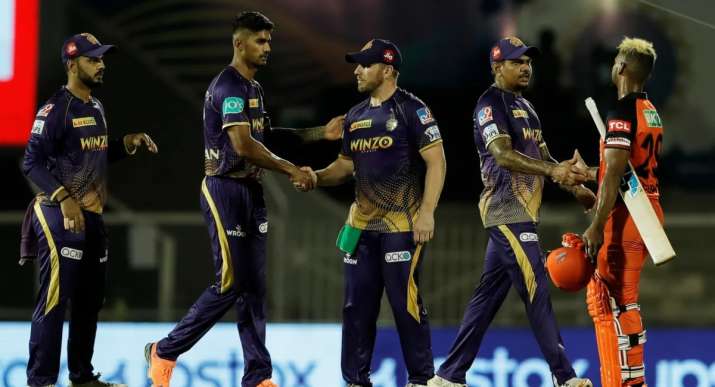 The 61st match of the Indian Premier League 2022 will be played between Kolkata Knight Riders and Sunrisers Hyderabad. Both the teams will land on the ground of MCA Stadium in Pune for this match. This will be the 12th match for Sunrisers in the league. In the 11 matches played before this, Sunrisers have won 5 while they had to face defeat in 6 matches. On the other hand, Sunrisers will have to win all their remaining matches with a better run rate to reach the playoffs.
At the same time, it is the 13th match in the KKR tournament. Earlier, the team has played 12 matches in which it has won only five matches while losing seven matches. At the same time, the chances of reaching the playoffs for this team are very less as the team also wins both the remaining matches in the league stage, yet it will not be easy for them to reach the playoffs.
Although before that let us know how is the record between the two teams in this league.
KKR vs SRH, Head to Head
Whenever the team of KKR and Sunrisers have faced each other in IPL, it has become very strong. However, KKR's team is far ahead of Sunrisers in statistics. In most of the matches, KKR's camp has been heavy on Sunrisers. In such a situation, Sunrisers will try to improve their record against KKR in this season-15 match.
In this league, both the teams have faced each other a total of 22 times so far. During this period, KKR's team has won 14 matches, while Sunrisers' team has been able to register victory on only 8 occasions while one match has not yielded any result.
On the other hand, if we look at the last five matches played between these two teams, Sunrisers have won in this. Sunrisers have dominated their last five matches by winning four matches while KKR have managed to win just one match.