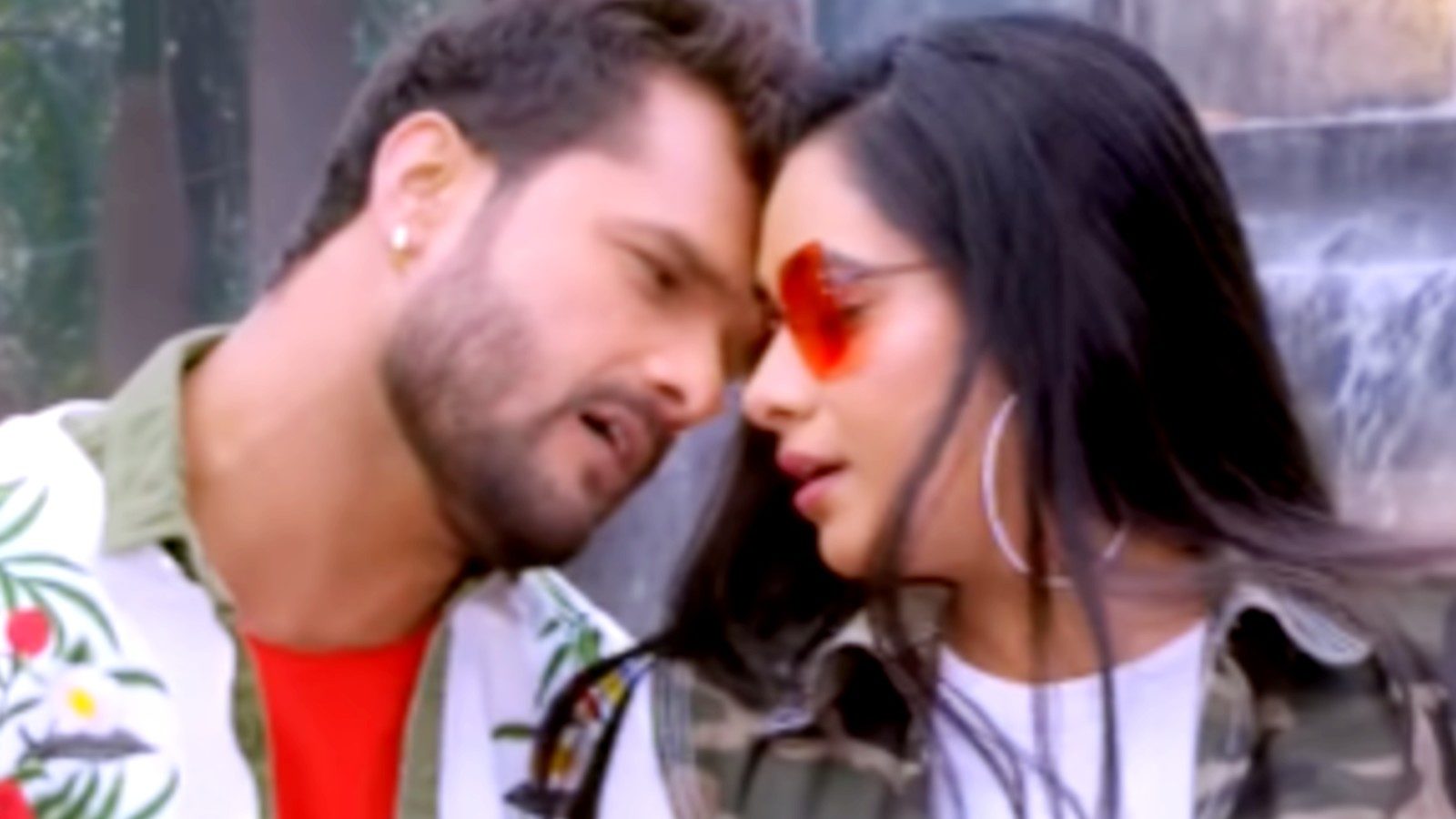 Bhojpuri cinema's superstar Khesari Lal Yadav is in the discussion about his upcoming film 'Baap Ji' these days. Fans are quite excited since the release of the trailer of this movie. They are also eagerly waiting for its release. In this episode, now the new song 'Aaja Raja Kiss Kar' from the actor's film has been released. The video has been creating a stir since its release. The audience is very fond of it.
The video of Bhojpuri song 'Aaja Raja Kiss Kar' has been released on Worldwide Records Bhojpuri's YouTube channel. This song is getting very good response from the audience. Actress Ritu Singh is getting to see Khesari in the song. In this, his new style is being liked by the fans. The song 'Aaja Raja Kis Kar' has been shot in a grand manner. This song, made on the lines of Bollywood, is getting to see the great chemistry between Khesari and Ritu. Since the release of the video, it has got about 70 thousand views in just a short time and also close to ten thousand likes.
The song 'Aaja Raja Kiss Kar' is sung by Khesari Lal Yadav and Priyanka Singh. This is the song of his Bhojpuri film 'Baap Ji'. Lyrics are written by Yadav Raj and music director is Om Jha. 'Bapji' is produced under the banner of Govinda & Sagar Films Entertainment. The film is produced by Ramjit Jaiswal (Govinda). The director is Dev Pandey. At the same time, if we talk about the starcast of the film, apart from Khesari Lal Yadav and Ritu, it has Kajal Raghavani, Manoj Tiger, Prakash Jais and Rajbir. Lyrics of the songs of the movie are written by Pyare Lal Yadav, Yadav Raj Yadav, Kundan Preet and Azad Singh.