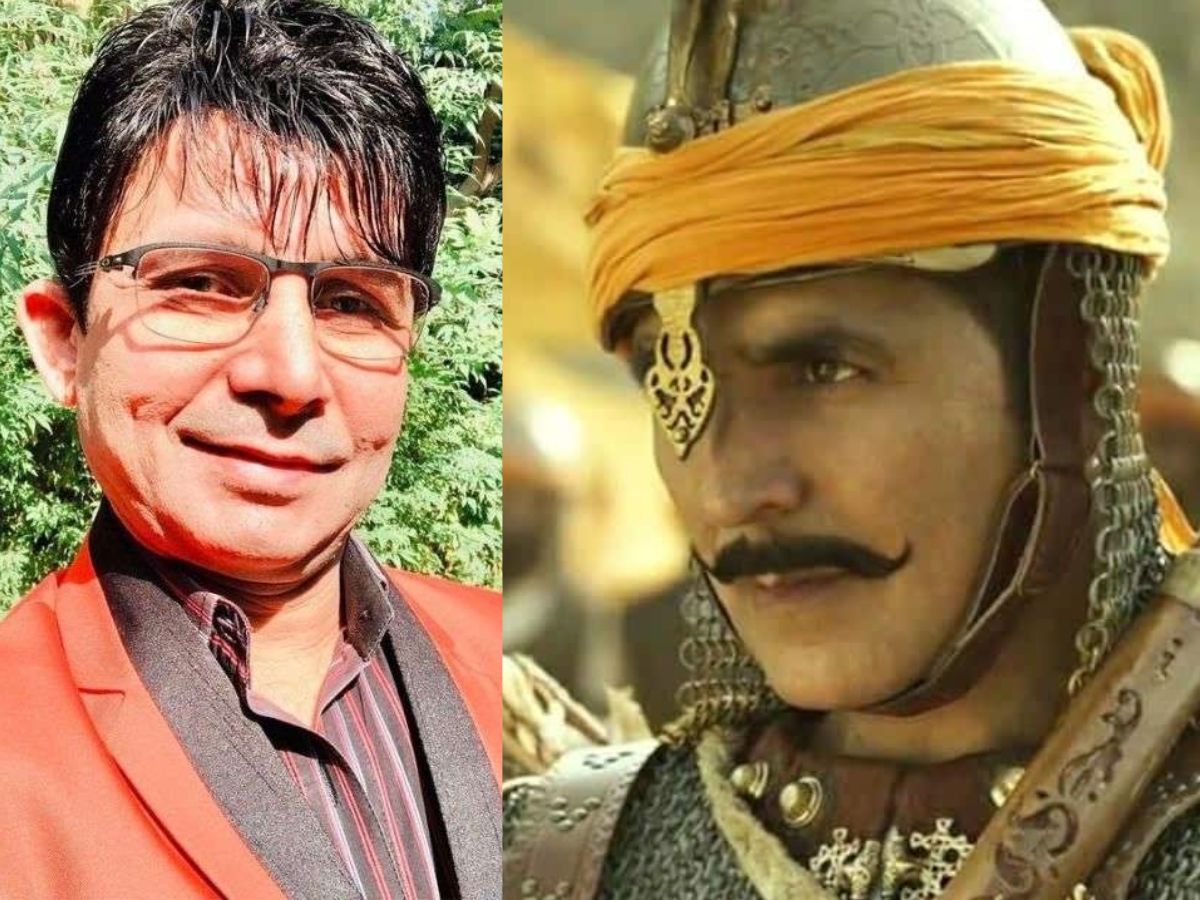 Akshay Kumar and Manushi Chhillar's film 'Samrat Prithviraj' was finally released after a lot of controversies. The name of the film was changed from 'Prithviraj' to 'Samrat Prithviraj' at the last moment before release. Positive reviews are coming on social media regarding the film, but Kamal Rashid Khan aka KRK, who calls himself a film critic, did not like the film at all. He tweeted one after the other (KRK Review). of Samrat Prithviraj) targeted Akshay Kumar and saluted the director of the film for a comedy film.
People are liking 'Samrat Prithviraj'. But Kamal Rashid Khan i.e. KRK (Kamaal Rashid Khan aka KRK) is calling the film nonsense. According to KRK, the shows of Akshay's film 'Samrat Prithviraj' are not going to be housefull but empty. He said that the propaganda that was spread about the film, it all failed.
Propaganda doesn't work in overseas market: KRK
In the first tweet about KRK's film, he showed an empty view of the theater and said- 'The first show of #Prithviraj has started and I am all alone in the theatre. Propaganda does not work in the overseas market.
KRK targets Akshay Kumar
He again tweeted and wrote targeting Akshay. KRK said, Akshay should be ashamed of doing such a film. He had to kidnap his brother's daughter to marry him. A brother's daughter is like his own daughter. Daughter does not respect her father. Thu hai for such a dirty film.
Will laugh at the film: KRK
KRK tweeted again and wrote, 'You will laugh at the film, you will also laugh at the death of Prithviraj. Salute to the director for making such a wonderful comedy film.
Period action drama film 'Samrat Prithviraj'
Let us tell you that in the period action drama film, superstar Akshay Kumar is in the lead role i.e. Emperor Prithviraj Chauhan, while former Miss World Manushi Chhillar has debuted in the cinematic world with this film and Sanyogita. Actor Sanjay Dutt as Kaka Kanha, Sonu Sood as Chandvardai, Manav Vij as Mohammad Gauri and Ashutosh Rana as Raja Jaichand of Kannauj.