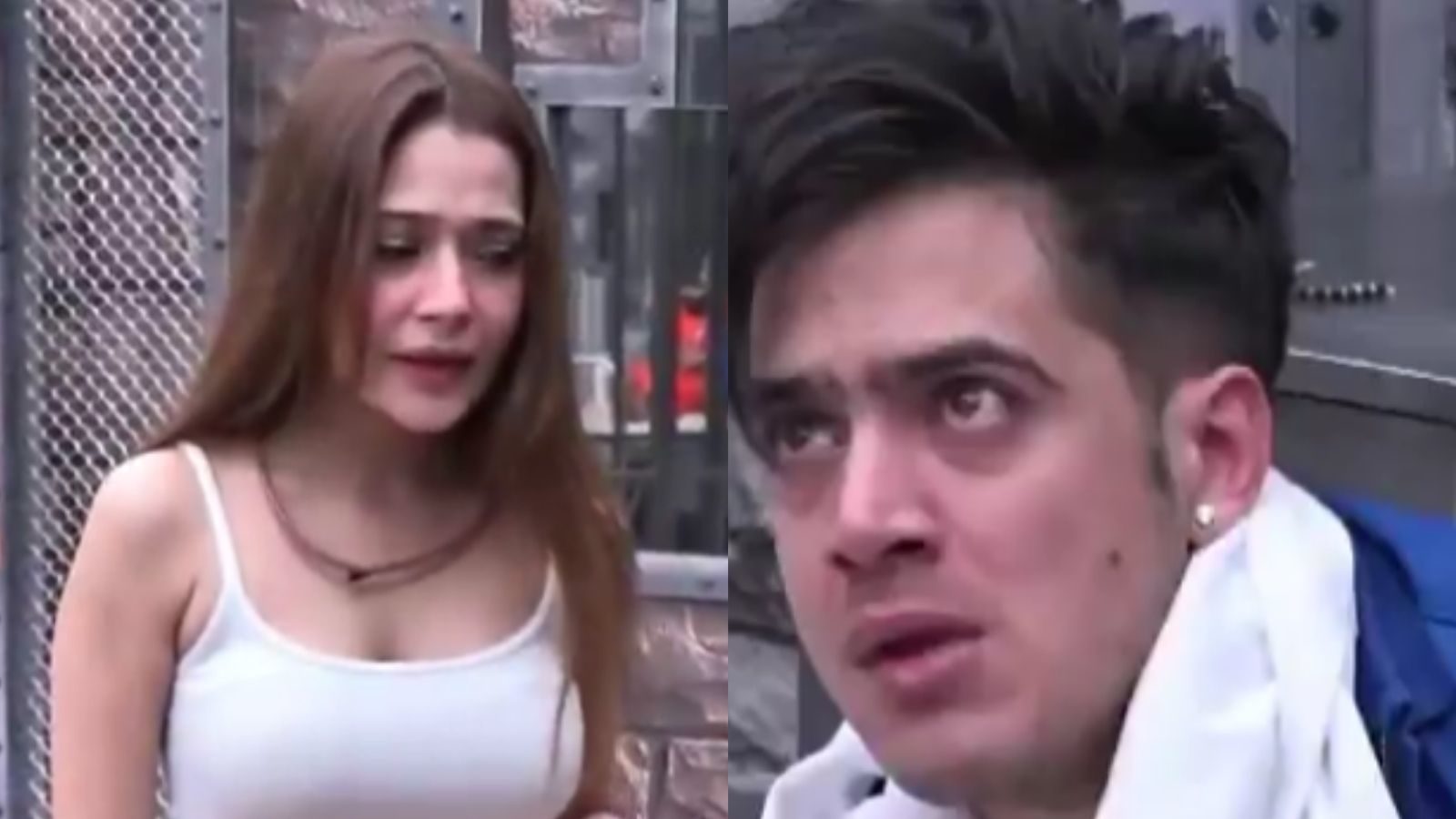 Kangana Ranaut is liking the show 'Lock Upp'. The tremendous views of the show received in the first week are telling that there are full chances of the show becoming a hit. Controversial contestants of the show have started appearing in the headlines. In the first week itself, the heart of Shivam Sharma, the prisoner and runner-up of the dating reality show 'MTV Splitvilla', has started beating. Recently, he expressed his love for Sara Khan, telling him about his heart, but Sara, jokingly said something that Shivam felt on his heart. Sitting and crying bitterly (Shivam Sharma cry).
Shivam Sharma started crying after listening to Sara
In 'Lock Upp', the prisoners made inmates keep their opinions and views openly. With fights and quarrels, the contestants have started talking about their personal life and their heart with each other. Recently, Shivam Sharma, who was the runner-up of 'MTV Splitvilla', expressed his love to actress Sara Khan, after which the actor was heartbroken after hearing what Sara said and he wept bitterly. Started.
View this post on Instagram
Shivam didn't like Sara's talk
It all started when Sara saw a heart made of paper pieces early in the morning and made fun of Shivam's feelings. Sara directly told Shivam that he is acting, because no one falls in love in 2-3 days. Shivam did not like this thing of Sara and he became emotional and started crying. Seeing Shivan crying, Karanvir Bohra reached him and tried to convince him, but Shivam was just blaming Sara without listening to anyone.
Shivam narrates pain to Karanvir
Shivam tells Karanvir, 'She (Sara) said I am acting and I am a child, she told my love acting, I am expressive to hoon'. When Karan tries to explain that Sara felt the same way, Shivam replied saying, 'How can she think that I am making a love story for the show.'
When Sara said to Shivam, 'I said what I thought,
Sara comes inside the lock up and says, 'How can I not think that you are acting, in three days, love happens to whom? I actually said what I thought. After this Sara was seen console him and said that like children, stop now.