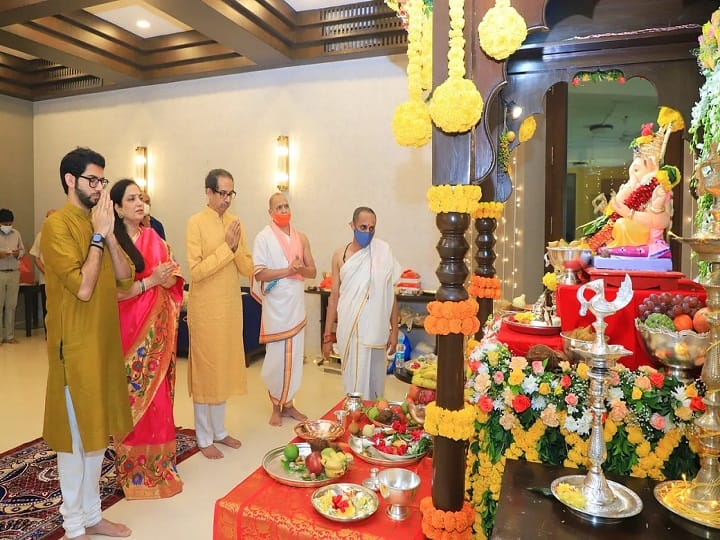 Mumbai: The Maharashtra government on Friday announced that all religious places in the state will open from October 7 following the COVID-19 protocol. This step has been taken amid signs of the end of the second wave of the epidemic.
Announcing this, Chief Minister Uddhav Thackeray appealed to the people not to flinch in security and adopt appropriate behavior in view of the possible third wave of the epidemic Covid-19. He said, "All religious places in the state will open from October 7. The Maharashtra government has prepared for the third wave, but taking precautions, the state government is giving relaxation in various activities.
The Chief Minister said that the cases of infection are decreasing in the state but the threat of corona virus remains. He said, "Even though the daily cases of Covid-19 are decreasing but everyone should be careful and follow the Covid-19 protocol."
Thackeray said, "Religious places are going to open, people should wear masks and use hand sanitizers. The management of shrines will be responsible for ensuring such measures.
3,86 new cases of Covid-19 in Maharashtra, 51 more patients died
On Friday, 3,286 new cases of Covid-19 were reported in Maharashtra while 51 deaths were recorded. With this, so far 65,37,843 people have been confirmed to be infected with the corona virus in Maharashtra, out of which 1,38,776 patients have died. During 24 hours, 3,933 patients were discharged from hospitals after becoming infection free. The number of people who beat the epidemic in the state so far has increased to 63,57,012. At present 39,491 patients are under treatment in the state.