Niharika Porwal has won everyone's heart with the character of Ayesha in 'Shiksha Mandal'. Niharika of Lucknow, who is a doctor and scientist by profession, is now showing amazing with her artistry. Let us inform that Niharika had completed her studies from RLB School Lucknow, she started medical studies in 11th and 12th. Then she did MBBS from Bhubaneswar. After coming back to Lucknow, she also worked in ICCU for three months in Shekhar Hospital. Although she wanted to move further in this field, she started applying for jobs in the US.
Let us tell you that Niharika then worked for a year as a Research Scientist at the University of Nawada, America. Then she shifted to California, where her life took a different turn. Niharika was fond of dance, drama and art along with studies since childhood, although all in her family are from good academic background.
Niharika Porwal is a doctor by profession.
Niharika's parents told her to first pursue her dreams in the medical line and then work on her art. But when she was in California, she started taking theater classes on the weekends. There they meet Michael Damien, a well-known Hollywood director, he invites Niharika to his movie premiere, after which the red carpet deepens her childhood dream.
When she came back to India during Covid, flights to America were stopped during the second lockdown. She started making reels sitting at home and then got a call from Mumbai for "Shiksha Mandal". The call was from Kunal M Shah's casting agency, but she didn't know him, so she thought it was a fraud, yet He sent his audition video.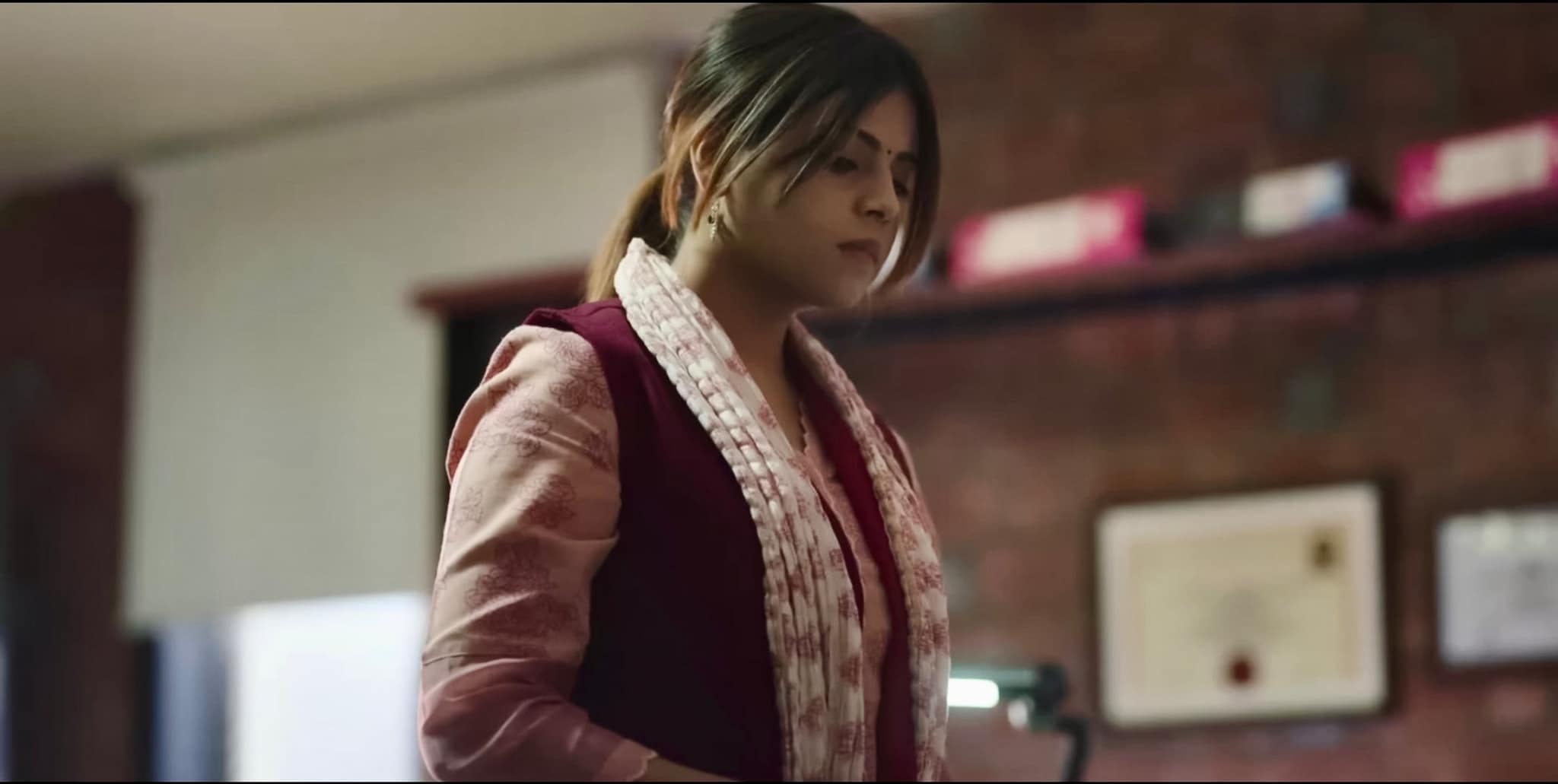 Niharika works by drowning in her character
She was called for a workshop in Mumbai, which convinced her that it was not a fraud. Then the shooting took place in Bhopal. It was her first experience, but she was fully prepared. She could not believe that she got this role so easily. In the series, she has played the character of Ayesha, who is a very emotional character. She told that she used to dissolve so much in the roll that she did not need glycerin to cry.
Niharika has a good rapport with Piyush Gupta
Talking about producer Piyush Gupta, Niharika said that the rapport with him was very good. He took great care of the entire cast and crew. She also got to learn a lot from writer and director Syed Ahmed Afzal. She felt the difference in herself in the first and last day. Working with Casting Director Kunal M Shah was also a different experience for him. She got a lot of experience working with an experienced cast like Gulshan and Gauahar.
Niharika is ready to play different roles on screen
Niharika told that many more of her projects are going to come. She can't reveal much about her right now, but you'll see her again soon. Right now most of his focus is on web series and films. Niharika wants to play intense, emotional, mythological and different characters. She wants to tell fans and small town girls to dream and dream big, because unless you dream, how will you fulfill them. Have faith in your talent and move forward, you will definitely get the destination.