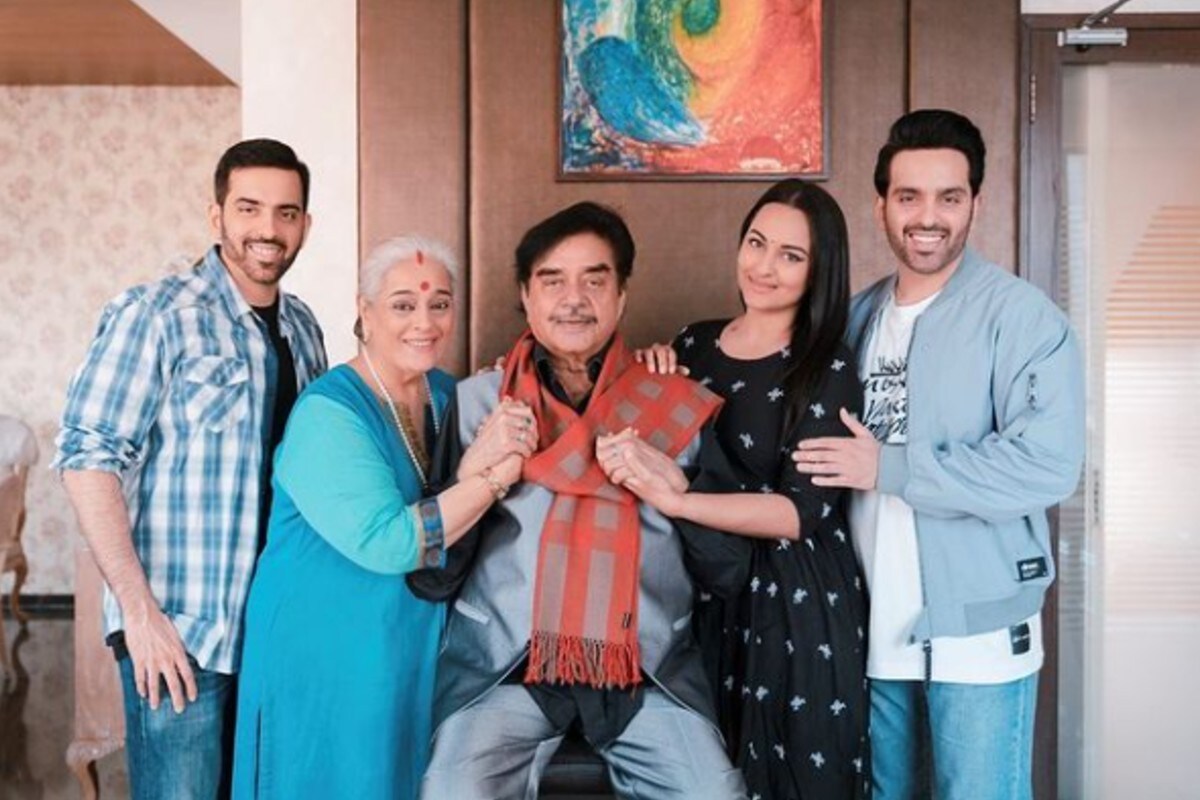 Mumbai: Today, the festival of Raksha Bandhan is being celebrated with great pomp across the country. Symbolizing the loving relationship of brother and sister, this festival holds special significance in Indian culture. Bollywood actress Sonakshi Sinha along with her two brothers celebrates this festival with great pomp. Both the brothers of the actress Luv and Kush are fond of photography, they love working with Sonakshi.
Raksha Bandhan But Sonakshi Sinha spoke to HT about her brother-sister bond. The actress was asked how it feels to support each other as siblings, from growing up together to working together now? To which Sona said, 'It is always better to work with your siblings or family because you know that you always have interest for each other in your heart, especially for something like House of Creativity. We are all on the same page because we are all creative people and we are all artists in one way or another. It feels most natural to do so and I think it is very comfortable for all of us.
Sonakshi Sinha Talking about her family, she said, 'My brother was in boarding school when I was studying in Mumbai, so we were apart for a long time. But I think, we all kept our creativity intact and followed what really inspired us, be it photography for Lav and Kush or painting for me.' Let us tell you that Sonakshi is a good actress as well as a good painter.
According to media reports, Sonakshi has been cast by Sanjay Leela Bhansali for his next film 'Heera Mandi'. She will be seen playing a very special role in this film. Sonakshi is going to play the role of a sex worker in the film. She is preparing for this role from now on. Let us inform that Sonakshi's film 'Bhuj: The Pride of India' has been released a few days back and is doing well. He has shared screen space with Ajay Devgan and Sanjay Dutt in the film. His performance in many films has been appreciated by the audience. She has managed to leave her mark on the hearts of the audience with films like 'Lootera', 'Dabangg', 'Akira'.