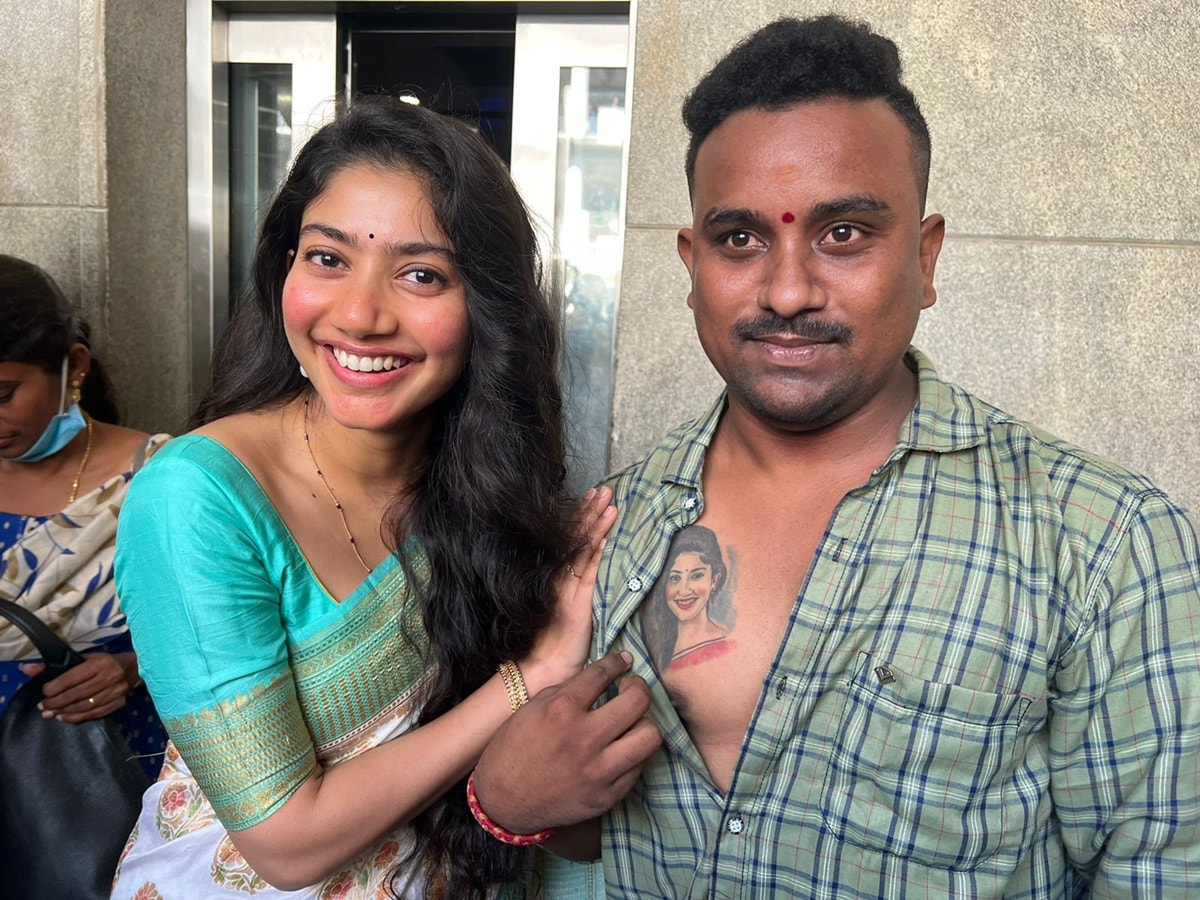 The name of Sai Pallavi is in controversy these days due to one of her statements. The actress was recently asked about her reaction to 'The Kashmir Files' during an interview. Responding to this, she compared Kashmiri Hindus to a Muslim driver who used to smuggle cows. Since then, people of the Hindu community of the country are criticizing her, even a complaint has been lodged against her at the Hyderabad police station.
Amidst this controversy, Sai Pallavi's Virata Parvam has been released in which she is seen with Rana Daggubati. People are appreciating the performance of the actress in the film. On the other hand, immediately after the release of the film, the pictures of the actress are going viral in which she is seen with her special fan.
Fan shows love for Sai Pallavi
The film 'Virata Parvam' has been released in theaters and it is getting a great response from the audience. Meanwhile, pictures of Sai Pallavi have been shared with the Twitter handle of @SaiPallavi__DHF, in which she is seen with a fan who has got the picture of the actress tattooed on her chest. These fans are expressing their love for the actress openly. The actress can also be seen smiling and posing with this diehard fan.
A Fan Got Tattoed @Sai_Pallavi92's pic on his body ❤️

She is shocked and felt emotional after seeing the unconditional love fans showering at #VirataParvam Promotions in Vizag! #SaiPallavi #VirataParvamOnJune17th pic.twitter.com/bizmeHprBd

— Sai Pallavi ™ (@SaiPallavi__DHF) June 16, 2022
Sai Pallavi's pictures went viral with diehard fan
The interesting thing is that in the picture, Sai Pallavi and her fan have carried matching outfits, both are seen in green color dress. The actress had recently met this fan during the promotions of Virat Parvam, for which she also clicked pictures. Sai is placing her hand on the tattoo of her crazy fan and is introducing people to this special person. Both these pictures have become viral on social media. It seems that the Virat Parvam actress talks openly with her fans.
Sai Pallavi Shocked To See Her Face On Male Fan's Chest
It is being told that after the conversation, he also saw the tattoo made on the chest of the fan. After this they grabbed the fan and posed for a picture together. The actress was also surprised when she saw her face cleaved on the chest of a male fan. Fans showing so much love for the actress are becoming viral when many people are spewing venom against her and calling her a fool. On the other hand, people are also appreciating his performance in Virat Parvam and it has been termed as a blockbuster by most of the people.