[ad_1]
Even today people have not been able to forget the sudden demise of Bollywood's late actor Sushant Singh Rajput. Even after more than a year has passed, he is still present in the memories of the people. Even after Sushant's death, people follow him on social media and often get emotional after seeing his old posts. Recently, when Sushant's Facebook account became active after about 1 year, people were surprised and once again became emotional after remembering him.
More than a year has passed since the death of Sushant Singh Rajput. Recently, the late actor's Facebook account suddenly became active. The photo of Sushant Singh Rajput's Facebook profile was changed, which surprised the fans. Fans once again became emotional as soon as the profile pic was updated on Facebook and fans on social media started paying tribute by missing them.
Sushant Singh Rajput's team updated his Facebook profile. The fans were shocked to see that. Fans are remembering him and praying that I wish he was with us today. One fan wrote- 'I wish you were alive today.' Another wrote- 'For a moment I felt as if he had come back.' Another wrote- 'Legends live forever #SushantSinghRajput.' At the same time, some fans have made comments like 'Miss you' and 'Please come back'.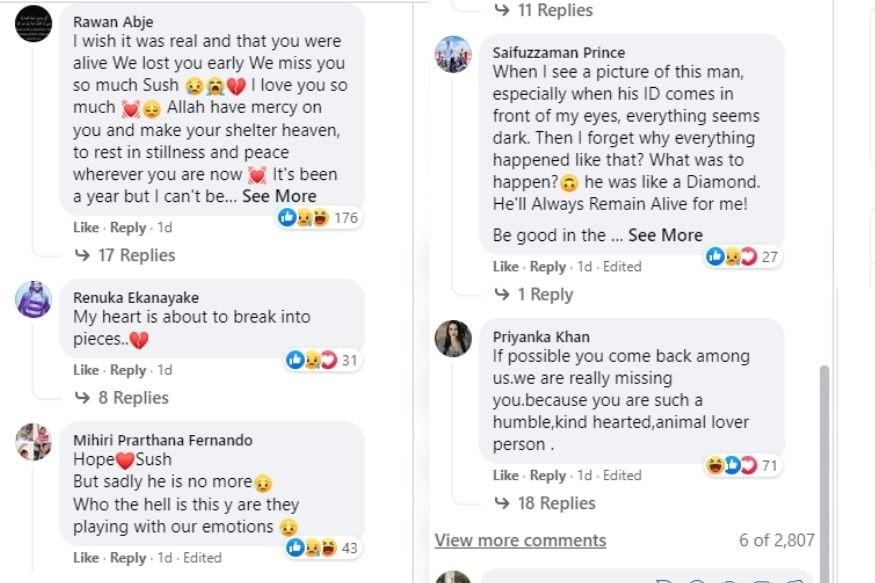 Let us tell you that Basushant Singh Rajput was found dead in his Bandra flat on June 14, 2020. In the initial investigation, the police had called it a suicide, while Riya claims that Sushant was a victim of depression. On the other hand Sushant's family and fans say that the actor has been murdered. Presently the CBI investigation is going on in this case. For the past one year, his fans have been demanding justice for Sushant.
[ad_2]