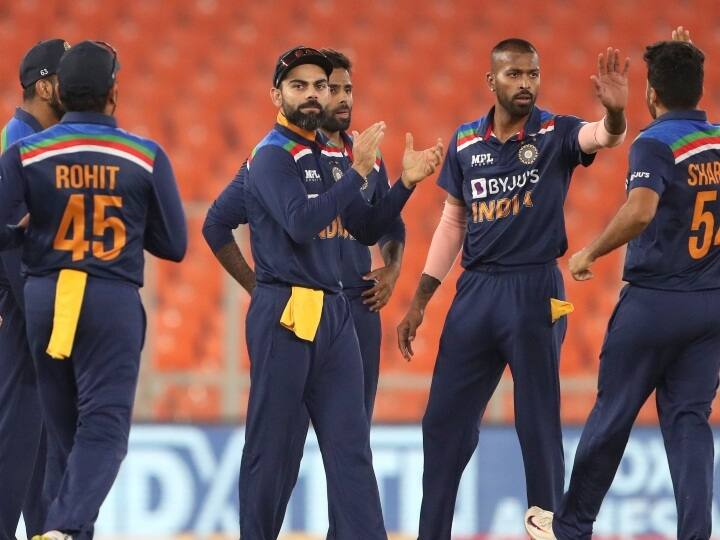 Virat Kohli Interview: Indian captain Virat Kohli is one of the best batsman in the world. Run machine Kohli (Virat Kohli) may look very aggressive on the field, but in real life he gets to see a very different style. Cricket fans also want to know everything related to the life of Virat. Some time ago, Captain Kohli spoke openly with Gaurav Kapoor on the show 'Breakfast With Champions'.
The cricketer talked about his teammates MS Dhoni, Rohit Sharma, Hardik Pandya and even his wife and Bollywood actress Anushka Sharma. During the interview, Kohli told about all his teammates and their habits. Talking about Hardik Pandya's songs, he said that he would hardly know five words of a song, but all his music would be in English. This interview has been uploaded on YouTube in two parts. Which is being liked a lot on social media. Here are some of the best moments of the interview.
Virat Kohli told actress Anushka Sharma his lady luck
Virat Kohli revealed in the interview that earlier he was very blunt. But many things have changed after Anushka Sharma stepped into his life.
Do 4 hours workout in gym during off season
Virat Kohli is known for his tremendous fitness. During the interview, Virat told that when he is off-season, he works out in the gym for four hours.
Said this thing about Rohit Sharma
Virat Kohli revealed when Rohit Sharma made his debut, he had a lot of discussions. I wanted to know what is special about this player. But once I saw him batting on the field, I understood that he is a really great player. He also revealed that Rohit Sharma uses Mumbai or 'Tapori' language a lot and has a very poor memory. He forgets things like wallet, iPad, keys and even his passport.
During the interview, Virat Kohli also told about his favorite dish. He said that he likes the famous 'Ram Ke Chole-Bhature' of Rajouri Garden in Delhi. He also went to the shop. Please tell that Virat himself is from Delhi.