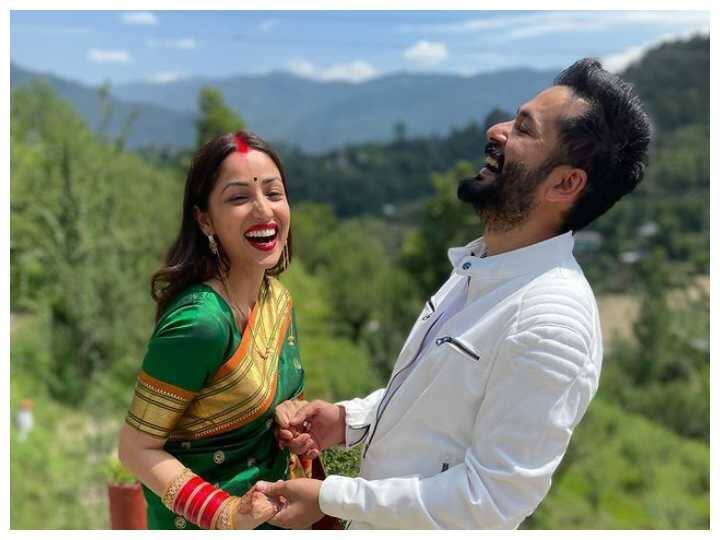 Happy Marriage Anniversary Yami And Aaditya: Bollywood actress Yami Gautam and film director Aditya Dhar have completed a year of marriage today. Yami tied the knot with Aditya on June 4 last year. Both of them had done the marriage very secretly in their hometown Himachal Pradesh. Yami's fans and fans were in a lot of shock from this marriage. Let us tell you that in the year 2019, the love between Yami and Aditya flourished from the set of the film Uri The Surgical Strike. Later both of them got married and gave a name to their relationship.
Today they have been married for a whole year. Yami has shared a video on her Instagram account. It would not be wrong to say that this video shared by him is very cute, which the mind wants to continue but these are memories. Actually Yami has shown some untouched moments of her wedding day in this video. In the video, you can see that before marriage, henna is being applied in Yami's hands. How she is dressing up and in the end she is seen taking seven rounds with Aditya on the wedding pavilion and vowing to marry. In all this, Aditya was seen accompanying him at every step.
View this post on Instagram
Yami had said after marriage during an interview that how she was giving her heart to Aditya. Yami loves Aditya's talk of giving importance to anything. Yami said that Aditya maintains a balance between papirwar and kamakaaz. This is what Yami likes a lot in Aditya.
Sharing an anecdote of one time, Yami told on how much importance she gives to her traditions that once a crew member was sitting on the ground on the set of the film and Atti was on the same chair, she got up from her chair and let her sit on her chair. . Seeing this, the crew member was surprised. It is a small thing to say but only small things tell about you. This is the reason that my relationship with him progressed and reached marriage. Well, let us tell you that only 18 people attended Yami's wedding. Their marriage was done very secretly according to the Kovid protocol.