[ad_1]
New Delhi. In the world of social media, many times a small mistake of someone comes under the target of trolls. If the person is a celebrity, then the chances of getting trolled increase more. Something similar happened with former India captain Mohammad Azharuddin who is being trolled because of fast bowler Stuart Broad. The mistake made in Azharuddin's tweet immediately came under the trolls' target. England pacer Stuart Broad has been ruled out of the second Test against India due to injury, and this was the case that Azharuddin tweeted about.
Former Indian legend Azhar had mentioned Chris Broad in his tweet, who is Stuart Broad's father. Due to this he got trolled. He tweeted, 'Due to the injury of Chris Broad and Jimmy Anderson, England will now have a second line of bowlers. India benefits. Actually, Stuard Broad's father's name is Brian Christopher Broad, also known as Chris Broad. Azhar was referring to Stuart here but by mistake he wrote the name of Chris Broad.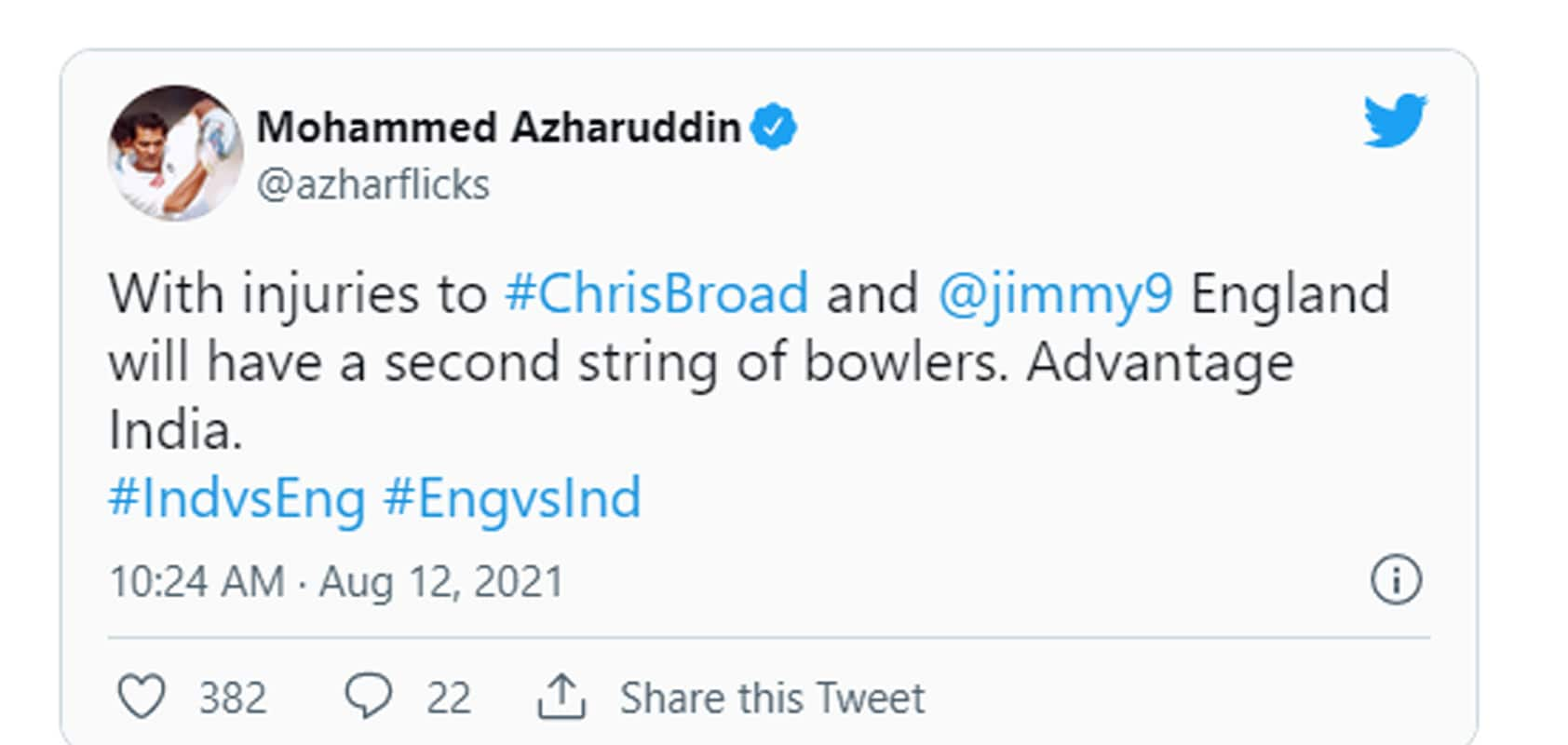 Azharuddin had mistakenly mentioned Broad's father in his tweet. (Twitter)
Many people have reacted to the mistake made in Azharuddin's tweet. Some corrected Azharuddin and wrote in reply that it is Stuart Broad and not his father Chris Broad. Another fan said that Azharuddin is still stuck in the 1980s. Azhar later deleted this tweet.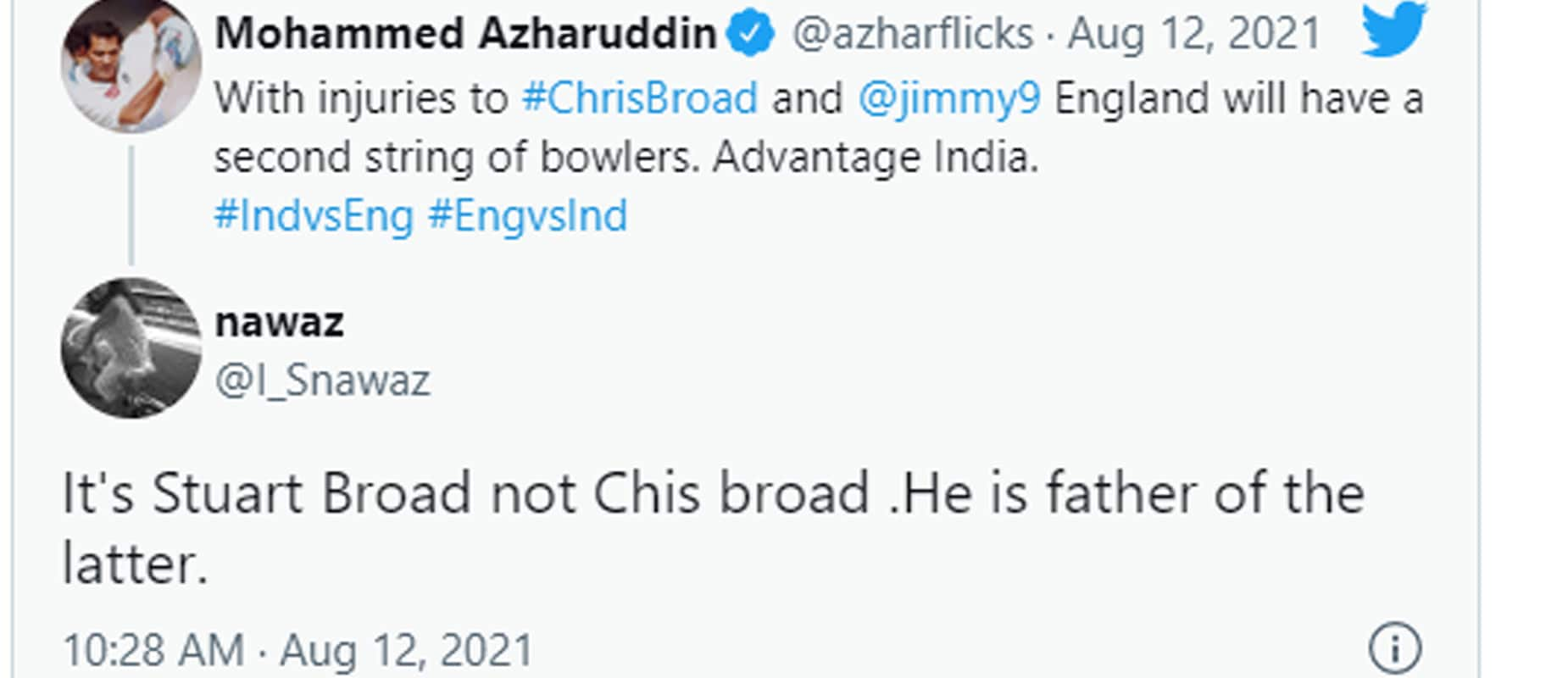 Some users told Azharuddin for the mistake. (Twitter)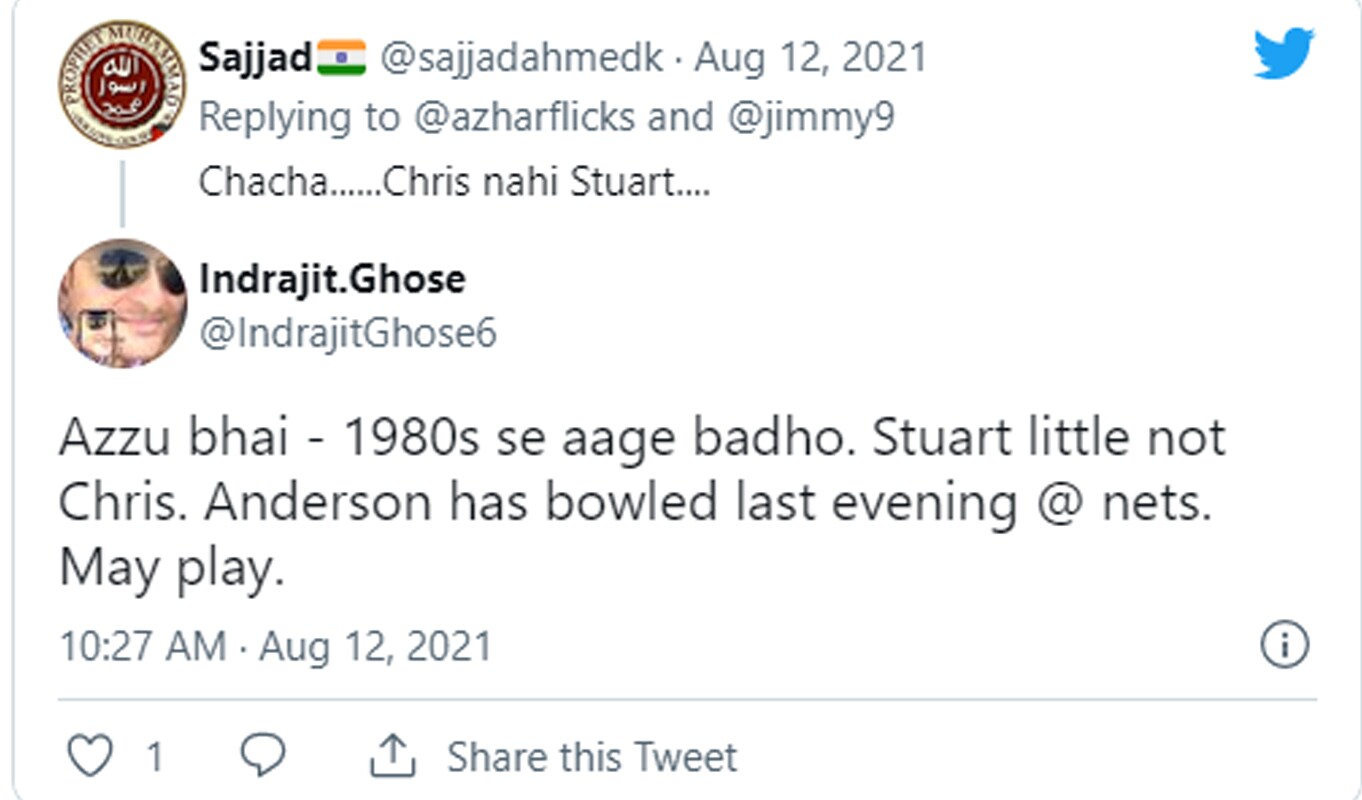 One user wrote that Ajju Bhai, go ahead from 1980. (Twitter)
Azharuddin played 99 Tests and 334 ODIs for India. He scored 6215 runs in Test cricket at an average of 45.04, while the right-handed batsman also scored 9378 runs in the ODI format of the game.
[ad_2]