[ad_1]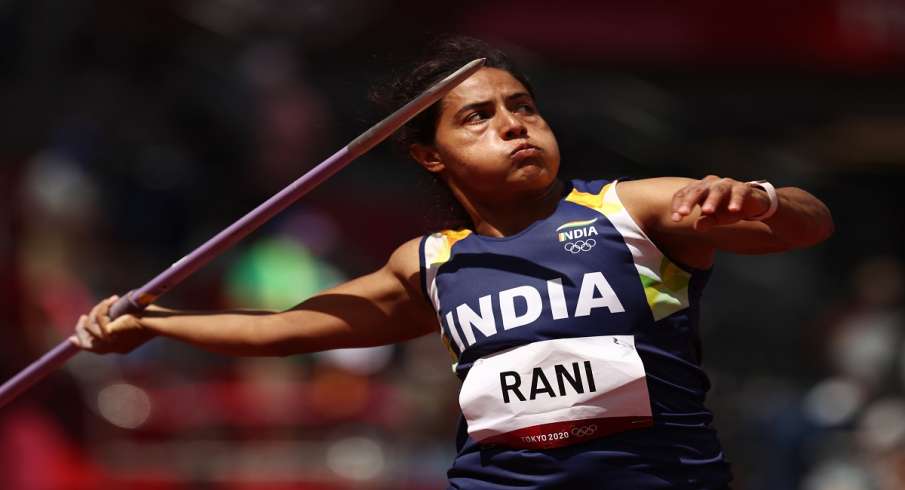 Indian women's javelin throw athlete Anu Rani disappointed with her performance on the 11th day of the Tokyo Olympics. She was at the bottom of her group. Not only this, she ranked 29th among the 30 players in both the groups. Anu was placed in Group A for the qualifying held at the Olympic Stadium on Tuesday. There were 15 more athletes in this group.
Anu got 14th place among all this. There were only 14 contestants left after Croatia's Sara Kolak was disqualified.
Anu clocked 50.35, 53.19 and 54.04 meters in her three attempts, which was not enough to qualify for the final.
Anu clocked 61.12m during the 2019 World Athletics Championships held in Qatar and then qualified for the Olympics with 63.24m in the Fed Cup held in Patiala. It is also his personal best.
The automatic qualifying mark for this event was 63 metres. Poland's Maria Andrejic from Anu's group achieved it with a time of 65.24m.
Similarly, 15 players were also included in Group B. Out of this, only American Maggie Malone qualified automatically with 63.07m. In this group, Ariana Inch of America measured 54.98 meters. She was at the bottom of this group.
Anu is ranked 29th among 30 players in the overall list. She is only ahead of Sara Kolak of Croatia, who has been disqualified. Earlier, Gurmeet Kaur had participated in this event for India in the 2000 Sydney Olympics.
Talking about the men's section, Neeraj Chopra and Shivpal Singh will present their challenge in the qualifying on Wednesday. Neeraj is currently the Asian Champion.
[ad_2]