14 Years Of Chak De India: Shah Rukh Khan's film 'Chak De India' was once again remembered a lot recently. When the Indian women's hockey team defeated Australia's hockey team in the Tokyo Olympics, once again everyone remembered Kabir Khan. The way Shahrukh united the scattered women's hockey team in the film, released on August 10, 2007, the girls of the Indian hockey team showed similar charisma on the Tokyo field.
Although, like the story of the film, the team did not return home victorious, but with its splendid performance, it was not less than victorious for the countrymen. When the girls of the hockey team were scoring goals, 'Chak De India' was trending on social media in India at that time. What can be a bigger success for a film than this? Like Kabir, coach Srd Marjen was also congratulating him.
(Photo Credits: chitrashi/Instagram)
Even though it has been 14 years since the release of this film, but all the things related to the film still engulf the audience with the spirit of sportsmanship. Sagarika Ghatge, Vidya Malvade, and Chitranshi Rawat worked in this film with Shahrukh Khan. Talking to the media, Vidya Malvade told that it was a great experience working with Shahrukh Khan during the shooting of 'Chak De'. Apart from being a very humble and patient actor, he is also a great sportsman.
Vidya told that 'Shahrukh used to take full care of what we are doing right or what wrong. There were many girls in the team who were acting for the first time, so they could not get an idea of ​​the light-camera. At that time Shahrukh used to teach with great love. Telling small such technical things that used to improve our performance. He lived on the set just like a coach.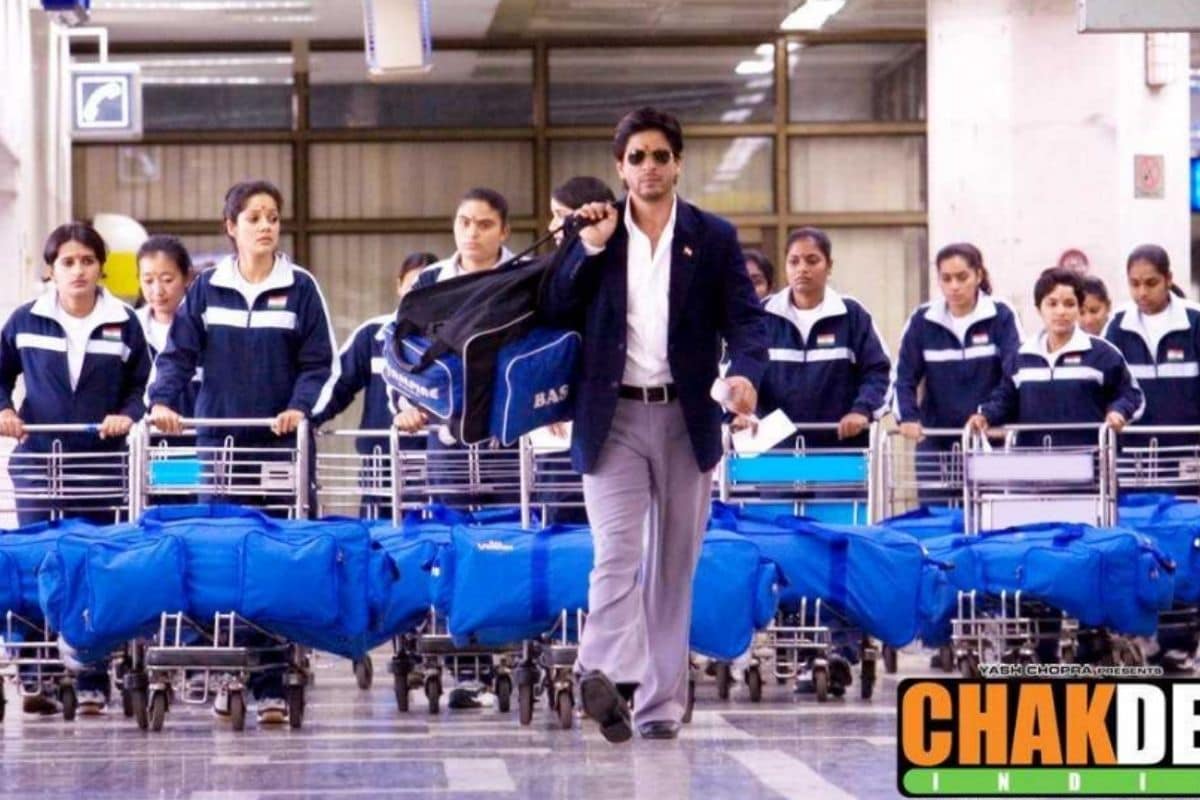 (Photo Credits: Movies N Memories/twitter)
The hero of the film's story is Kabir Khan, a former hockey player. Who has been accused of betraying his country. Kabir Khan becomes the coach of the women's hockey team to wash the stains on him. By uniting the scattered players and making the national hockey team victorious, he gives proof of his patriotism. The story was shot brilliantly. A new dimension of Shahrukh Khan's acting was also seen in this film.
The film 'Chak De India' was produced by Aditya Chopra and directed by Shimit Amin. Salim-Sulaiman had decorated this film with great music.