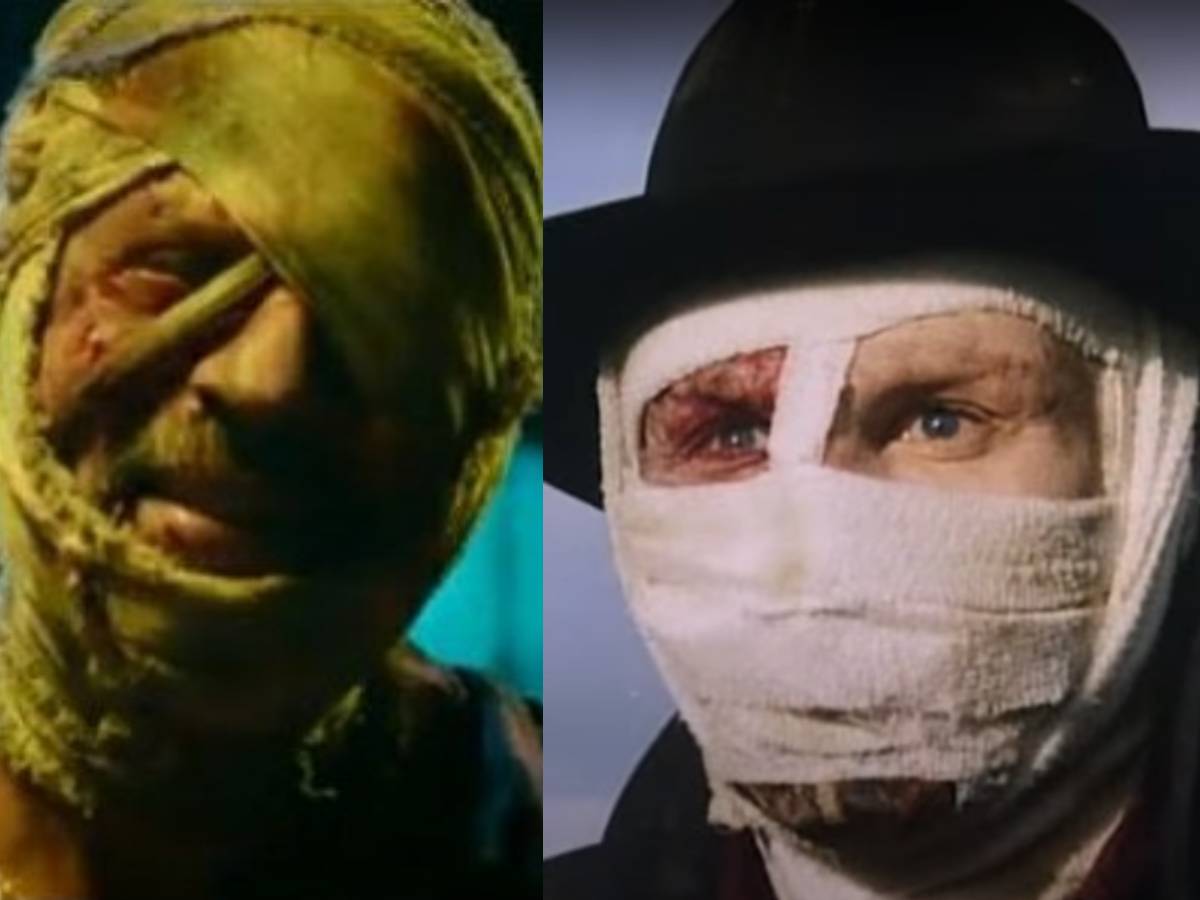 Shah Rukh Khan on Friday released the first look teaser of his upcoming action film 'Jawan' with director Atlee. Sharing the teaser on his social media handle, Shah Rukh wrote, "An action packed 2023! Bringing you an explosive entertainer 'Jawan' in cinemas on 2nd June 2023. In the 1 minute 30 second clip, Shah Rukh was seen with a bandage on his head and hands, in a secret place full of machine guns, ammunition and some old technology. His look is astonishing.
🤣🤣🤣🤣

Darkman 1990 PRKman 2022 pic.twitter.com/QXbR9dPLDe

— ♻️Shahid🔰 (@JoinTheShahid) June 3, 2022
Unlike other Shahrukh Khan characters, in this film he appeared bloodied and injured and his entire face was seen wrapped in bandages. But seeing this look of Shahrukh, you are getting the feel of deja vu. So let us tell you that his look seems to be a copy of Sam Raimi's anti-hero film 'Darkman' in 1990.
Liam Neeson as an antihero, scientist Peyton Westlake in 'Darkman', who develops artificial skin and experiments on himself in his own lab, while his lab explodes. He is injured. Driven by his injuries and filled with vengeance, he becomes the 'Darkman'.
Comparing Shah Rukh Khan's 'Jawan' to 'Darkman' Liam Neeson. There are many similarities in the look of both. However, it is very unlikely that Shah Rukh's 'Jawan' has been copied from 'Darkman' in the 90s. Peyton Westlake in 'Darkman' is mostly out at night because when he is out in the light, his synthetic skin only lasts for 99 minutes.
Darkman sequel 🤔 https://t.co/T5RBfWjBC8

— Ayan Banerjee (@_ronty_) June 3, 2022
Talking about the film, Shah Rukh Khan said, "Jawan is a universal story that transcends languages, geographies and is for everyone to enjoy. The credit goes to Atlee for making this unique film, which has been a wonderful experience for me too as I love action movies! The teaser is just the tip of the iceberg and gives a glimpse of what is to come." The film will be released in multiple languages ​​on June 2, 2023.